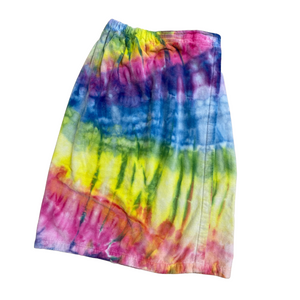 This towel wrap is perfect post shower or to lounge around in anytime. It's the most perfect towel to dry your hair in, but I'm not biased. 
Individually hand-dyed
100% cotton 
One size fits most tween/teen/adults 
Can be dyed in any color!! Camp or college colors make a great gift! Rainbow is always a favorite too!
Add a logo or a name for $8
Be sure to add your personalization in cart notes!